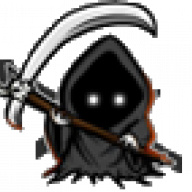 Joined

Mar 15, 2009
Messages

875
Trophies

0
Age

32
Website
XP
Country
Here are the possible solutions that may work if this error has plagued your

Wii

U like it has mine. It seem as if most of the problems lie in the IOS36 not the HBC or homebrew apps. This error can also be known by other error code numbers so its worth a shot on any updating issues.
IF YOUR UPDATES FAIL DURING INSTALL (NOT DOWNLOADING) THEN JUMP STRAIGHT TO SOLUTION #6 & #7!
Solution #1
As soon as the error occurs just reset the

Wii

U and try again, repeat and you may get a successful install.
Solution #2
If your

Wii

U's IP address has any port forwarding rules or is on DMZ then remove all rules and try the update.
Solution #3
Simply restart internet

modem and router

for 30-45 seconds and try the update again.
Solution #4 (I recommend NOT doing this!)
Reformat the Wii U's HDD and start from scratch, I do NOT recommend this solution until you tried all the others. THIS IS LIKELY NOT CAUSING YOUR ISSUES! THIS WILL NOT FIX IOS36!
Solution #5
The issue may be a DNS problem, use this DNS by going to settings and change internet connection settings to "Don't Obtain DNS" and enter this:
Primary DNS: 8.8.8.8 - On the

Wii

U it will look like this 008.008.008.008
Secondary DNS: 8.8.4.4 - On the Wii U it will look like this 008.008.004.004
Solution #6 (Possible Fix for some!)
If none of these work try a different modem or router if possible, let me explain: I have a D-Link & Verizon FIOS router that I was trying to run the

Wii

U 4.0 system update on with no success and receiving the 162-0002 error while the update was installing. The update would stop on 32-69% and reboot my

Wii

U and the update must be downloaded all over again only to fail. After trying both the Verizon &

D-Link router

with all of these solutions above, I packed up my

Wii

U and went to my brothers house where he has Comcast cable internet & a gaming Netgear router. I changed my Wii U's internet settings to auto-obtain both IP & DNS and started the download, then the install finished perfectly with no issues. Nintendo may tell you to send it in or that cIOS or the Homebrew channel has destroyed your

Wii

U, that is not the case! The 162-0002 error is the download is simply corrupting during the downloading process and unable to install at that section of that data.
Solution #7 (If none of the other solutions fixed the problem this one should) Thanks to f7_key.
Method 1- Simply delete IOS259/IOS250/IOS251 (using anytitle deleter) and install IOS36-64-v3864.wad (Google the exact version and download/install).
Method 2 (If Method 1 Doesn't Work)- Delete and reinstall IOS249/IOS250/IOS251 and leave IOS36 ED_ID & ED_Version unpatched. This fix was done by Pimp My

Wii

3.02 so I recommend using it to do this.