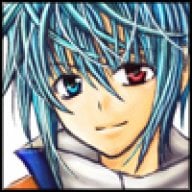 Where do puyo come from?
OP
Member
Joined

Nov 6, 2005
Messages

3,100
Trophies

0
Age

34
Location
Website
XP
Country
I'll preface this by saying
the DVD5 rip of Brawl and Mario Galaxy work fine
aside from the rip's crashes.
First Attempt
When I boot the full dump of Brawl I get the famous "Error #001, unauthorized device has been detected."
For the record:
Caravan's full release, cvn-dsbx.*
1.9g Wiikey with region override on.
Verbatim DVD+R DL, it says 8x speed
Used Nero Burning ROM at the only speed it would let me: 2.4x
This isn't so much a "help" topic as a "don't use Nero Burning ROM" topic. I guess I'll grab the slysoft one.
I tried swapping out the single layer rip for the dual layer one but I still get crashes.
Damnit Nintendo hurry up and let me get the game legitimately.

Second Attempt
Wow fuck. Another dual layer Verbatim DVD+R down the drain.
This time was with Imgburn at 1x.
It's not worth it any more but I have to keep trying for science.
dirty_harry and all other people posting your results, your loss was not in vain. I wsa abotu to try Imgburn at 2.4x but am saving my DL DVD
If your curious about more details on my part here's to answer to what enriqueiglesias says I should tell:
1-Let us know if it's a D2A, D2B or DMS, with or without cut pins.
US Launch Wii so... D2A
2-Let us know what region and firmware version you had before trying to play the game (i.e. PAL 3.1e) and what you have now.
US Wii at the newest version, 3.1U, but I did the Smash Bros. X update and am happily sitting on duplicate channels.
3-Let us know the types of media you have tried this game on. Please, try at least two different types of media before reporting. (I.e. Verbatim DVD+R DL 8x and TDK DVD-R DL 4X).
Just Verbatim DVD+R DL 8x so far. I'm determined to get it done for science but I'm not made of money. Sorry, I can only try one type for now.
4-Let us know the recording software and booktype used (if any) and the burner used. (i.e. imgburn, dvdbooktype set to dvd-rom, lg 233 burner).
Nero Burning ROM at 2.4x, Imgburn at 1x (lol). My disc drive is a FUJITSU MHV2100AT PL.
5-Of course, the type of chip you have and firmware revision used. (i.e. wiikey 1.9g)
cheap Wiikey clone, 1.9g
6-If you had region override turned on or off and whether you've already tried changing it.
On. There's no point in turning it off...
7-Whether you used regionfrii'd or not.
Nope. It's the the clean, normal Caravan release.
8-Whether you can play backups of super mario galaxy just fine.
Just fine.
9-Whether you've been able to test if your burnt DL copy of the game works just fine on a friend's console.
I am unable to do so.
10-How you performed the required ssbb update procedure (if you let it complete 100% or if you stopped it at 15%)
Let it complete.
11-How the game reacted the next time you tried to play the brick blocked version while doing a 15% install. Did it ask to run the upgrade again?
not applicable
Third Attempt
Three fucking discs. All of which less functional than the often-crashing DVD5 rip.
This time was Imgburn, Verbatim DVD+R DL, burning at 4x. Still no dice.
All the other conditions are the same as earlier in the OP.