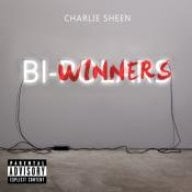 Joined

Mar 15, 2009
Messages

647
Trophies

0
Website
XP
Country
this is exactly what the ds needed
get a whole series of books on 1 cart would love them to get more book series added but faraway tree and artimis fowl in the current line up these are going to rock and im going to pick up at least one of them.



Electronic Arts has announced the launch of a new range of DS titles aimed at children, featuring books by key children's authors.

The Flips range will feature four releases before Christmas in partnership with book publishers Egmont and Penguin, and line-up popular authors including Enid Blyton and Eoin Colfer.

The idea for the range, first aired internally at EA around a year ago, was thought up by Harvey Elliott, VP and GM for Casual at the EA Play label, and was influenced by his own family life.

"I have two small children - they enjoy reading, but it's quite a challenge getting books into their hands," he explained at the launch of the range in London. "They can when they're in bed, but sitting on the sofa or playing something... we want to get them reading at home. Flips feels like a great opportunity for us to do that - it's an interactive book experience, with between six and eight on a cartridge, and there are fun things happening while they're reading.

And EA's VP and GM for the UK, Ireland and Nordic regions, Keith Ramsdale, added that he felt it was the ideal time to bring the range to market.

"Harvey and I have been chatting for about a year on this, figuring out what the opportunity could be, and it's a fascinating one for me," he said. "If you look at the 9.5 million installed base of Nintendo DS in the UK... if we follow the US, then about half of those are being used by under-14 year olds.

"Clearly, kids of the right age have got access to a DS," he continued, referencing his own daughter who reads books and plays DS games. "It just makes every sense to bring these two together, for the first time properly aimed at kids - and kids are technology-savvy, so the idea of using a current entertainment device to read books is compelling for them, and also compelling for the parent because we're encouraging kids to read."

The only precedent, said Ramsdale, for this kind of product was Nintendo's 100 Great Classic Books, which he revealed sold around 115,000 units in the UK - but which he felt didn't do the concept justice.

"The numbers haven't been bad - it's not a great experience, it's a load of books, 100 of them, put onto DS and you scroll through them. It's not really bringing them to life, but they sold through 115,000 units to date, and interestingly had a very solid post-Christmas sell-through."

The titles will retail for GBP 24.99 and will be released in time for Christmas, and Ramsdale added that he hoped to see strong gifting numbers this year as well.

"It's not just about reading a book - it's about bringing that book to life. Not in the form of a game, but bringing the game to life in the way that the studio has developed the reading experience."

Too Ghoul For School, Artemis Fowl and The Faraway Tree will be among the properties included in the first wave of releases, although both Elliott and Ramsdale declined to confirm whether or not other demographics, platforms or publishing partners were set to expand the range in the future.

"Right now we're focused on the partnerships with Egmont and Penguin - we reached out to these guys pretty early on and we found ourselves with some very compelling content we can do something innovative and different with on software," said Elliott. "That's been our focus and clearly it's bringing this to market.

"In the future, who knows? But right now this is what's worked for us so far, and what we want to focus on."

The announcement comes just after Amazon announced the release of its Kindle 2 reader, a product aimed at an older audience but capitalising on a trend for digital reading.