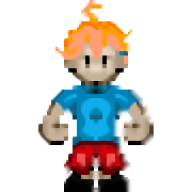 Joined

Aug 21, 2016
Messages

6
Trophies

0
XP
Country
Hello guys i am new here and this is my first thread in the forum.

I have been using NDSi XL for quite a while now ( i buy it at 2013 or so ). Yesterday i played my DSiXL like usual but when i tried to use my old card ( which is iEDGE which only support v1.4.3 DSi system ) just to see if i can update the iEdge firmware so that it can support my current version DSi System ( v1.4.5 ). I know that iEdge stopped to develop their firmware and i know its my own fault, But now my TOP and Lower screen ( touch screen's ) wont show anything !
The blue power indicator work just fine and when i charged my NDSi XL it work just fine ( sometimes it blinked ). When truned on, i can see a faint image of Nintendo Dsi starting screen and i can hear the background music that indicating the System is working just fine.
I tried to hard shutdown the system by turning on then pressed the power button for 5 second to turn it off, i also tried to use screwdriver to open up the case and tried to remove the battery and D-Pad (i see some thread in google someone saying becase of the D-pad ) but no luck, my screen still to dark to barely see anything. Ps. Also tried to blow the Card slot and SD card slot. ( no luck
)
If anyone maybe ever experienced this, can you help me by giving some solution or any techinican can tell me whats wrong or how it can be repaired ? Maybe i can do something without going to a service center ( that probably will cost alot

)
Thank you for your time, i still want to play Rune factory at my DSi and many other games.

Please tell me if there is any mistake in the post. ( me nubbie )