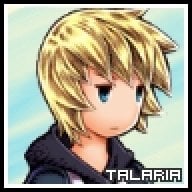 Joined

Jan 31, 2007
Messages

584
Trophies

0
Location
Website
XP
Country
Entry Two:
I arrived home from watching Cloverfield at 11PM last night to find Advance Wars: Days of Ruin on the RSS feed. I then loaded it up on my DS to have play around with it before i went to bed. But of course i ended up doing a bit more than just playing around with it and found myself engrossed in a wonderful tactical turn-based strategy game. As soon as i loaded it up and started the campaign the first thing that came to mind was Cloverfield.
The world is ruined by a meteror strike and is in ruin and the protagonist Will emerges from the rubble to find the world completely destroyed and wondering if anyone is still alive. (won't spoil any more of story don't worry)
I have to say this game improves on everything that was Advance War: Dual Strike. No longer does the game completely rely on CO powers but more so on the tactical side which I love and makes the game so much harder. I am only up to Chapter 7 at the moment and are absolutely loving it. Another strong point of the game is the great music which gets you absorbed in the game. The graphics are gritty with the characters spouting grim facial expressions and tattered, worn clothes and no more cartoony bright look from previous installments. Another feature I feel the developers worked on well was the diaglogue with no more "Yah, we won yo! Lets all chill out and eat hotdogs, yo!".
there are a few faults if I was to be nit picky but overall if you like the previous installments you will love this game.
Anywho back to Days of Ruin
Ciao
-Talaria
NB: Edited the
blog
as it was a bit repetitive, long and too many Cherries, yum!