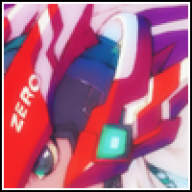 Joined

Nov 6, 2002
Messages

2,905
Trophies

0
Location
XP
Country
Since takashio is absent and I've been translating a good chunk of this on my own I figured I might as well start a new topic so I can more easily post updates.
This is built off of the progress of the other patch so it includes the item name translations and such from it.
What else is done in this patch:
-Location names: 100% (There's one or two things left in roumaji/romanji, but at least it's readable.)
-Equipment bonus effects: 100%
-Achievement medals: 100%
-Misc common text: ??? (I refer to common text as things you often see such as talking to Yousei to swap out dungeons or forging and class changing. I think I've gotten most of them other than the dungeon entrance skill changer.)
-Menu images: Barely anything, haha. If anyone knows how to read NCG/NCL files (Not NCGR/NCLR) then do tell.
Screenshots:
Current Release:
Version 01a
This is mostly a bunch of fixes to typos and bugs.
I also translated a few more lines of Atone and Yousei along with the "Item Obtained" text (located in the arm9.bin file again. >.>)
Like, two image translations are included as a side effect of this release.
Previous Releases:
Version 01
Initial release. Mechanics-wise the game is fully playable without any annoyances. You can look up what items you need, where they drop, and what all the bonuses do.