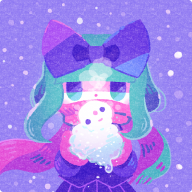 Joined

Aug 14, 2016
Messages

10
Trophies

0
XP
Country
Depressingly?? I think it sucks you think that way, because I think it's AMAZING someone is finally working on this game again..... And, well, how difficult was it learning to use the programs to modify the text in the game?
Oh, I say depressingly because I've had to work off the original patch, re-doing what Zarcon did >_<
Almost all the dialogue are in .TXT files, making it incredibly easy compared to what I've seen with other games. (I edit in Notepad++.) For some menu related stuff, I stumbled upon "crystaltile2" which lets me hex edit while seeing everything in Japanese. It took me awhile to learn what I was doing, but I can look at something in the game, draw it into Google Translate, then search the ROM in crystaltile2 for what file it's in, and make the changes. Slow and tedious, and I'm sure there are better ways, but I'm an amateur!
THANK YOU!! Now I just need to add what they did and I didn't, and compare the things we both did to see which looks better.