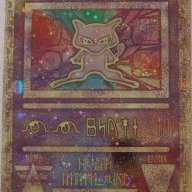 Joined

Apr 27, 2008
Messages

39
Trophies

0
Location
XP
Country
CR-5400 Micro SD(HC) Dual slot adapter
This is for helping people with their adapter. first it will review the hardware then there will be a FAQs section.
Ask questions in this thread and any one is welcome to comment, will add anything helpful here.
Any suggestions on how to organize this is appreciated.
REVIEW
there are two models the Black model and the White model
Its official name is Photofast CR-5400 micro SDHC > Memory stick ProDuo adapter.
This is compatible with any PSP (probably anything that uses Memory Stick proDuos)
This has two micro sd slots each can have a max of one 16GB micro sdhc, so the max this adapter can ever have is 32GB
This adapter does any thing the official ones can: prx. plugins, ISO, homebrew.
The adapter is fragile handle with care
The only thing i have found to not work is using this adpater as a magic memory stick (sorry never tried it with just one memory card). It will work as a magic memory stick if you have one card in slot-1.
Magicgate is not supported.
CAUTION:The black model( is not sold any more) is known to break if you turn on the PSP(phat) with the adapter still in.
TIPS
Anakir said:

When you have one microSD inserted, insert a second one even if it's only 128mb 'cause it runs faster when there's two microSDs inside.
* The Speed of the adapter will be the speed of the slowest micro sd inserted
* Once you format the adapter with two Micro sd do not take them out. The formatted SDs will not work in other devices unless formatted to those devices.
* Do not switch the positions of the SDs or they will not work.
FAQ
Q: Will this work as a Magic Memory stick?
A: Yes, just use one card on slot-1