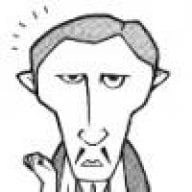 Well-Known Member
OP
Member
Joined

Sep 8, 2008
Messages

213
Trophies

0
Age

32
Location
Website
XP
Country
First the backstory (you can skip this first paragraph if you want).
I have a homebrew enabled Wii running 4.1E, with various CIOSs etc, and PriiLoader v0.29. I bought Metroid Other M (I have my Wii set up to skip disc updates) but the game won't run. I guess this is because of my system menu version, because when I ripped the game to my WBFS HD and played it using WiiFlow, it ran fine. But I'd like to play it off the disc. So I intend to safely update to 4.3 (I have some questions about that too, but they can wait). But before doing that, I'd like to create a NAND backup.
Now onto the main problem. To backup my NAND I need to install BootMii. After reading a little into that, I saw that you can install it as an IOS or as boot2.
This is where I get in over my head.

What is the difference between installing it as an iOS and installing it as boot2?
What exactly
is
boot2?
What do I need to do with PriiLoader (Uninstall it? Let BootMii install over it? Have both BootMii and PriiLoader?)?
Right now I'm running a 4.1E Wii with Priiloader v0.29.
When I load up the PriiLoader menu, it says "IOS v60" and "Systemmenu v450" (I'm not sure if that info matters or not).
Any help you can give would be greatly appreciated. Thanks!