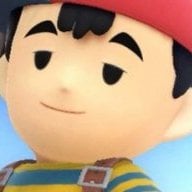 Joined

Dec 22, 2006
Messages

171
Trophies

1
Website
XP
Country
OK guys big update here:
Before starting, my stats:
NTSC USA Wii, with Wiikey v1.9g, and Firmware 3.1U, Region Override = ON, Wiikey DVD Speed = 6x
I got the game to work. NOTE: After this method, I DO NOT have dual channels of News and Weather, and my WiFi / Home button / Message Board STILL WORKS 100%.
To sum up:
1) I burned two copies of the game, both at 4x on Memorex DVD-R: 1 was a straight burn, the other had been patched by BrickBlocker 1.3, available here:
http://rockman.18.free.fr/img/WiiBrickBlocker_v1_3.rar
2) I then inserted the STRAIGHT copy of SSBB into my Wii, and I was prompted for an update. (This update would have given me the dual channels and other problems if I had let it reach 100%)
3) I started the update, but then at around 15%, when the update bar was under the "w" of "Power," I unplugged my console.
4) I then re-plugged my console, and inserted the BrickBlocked DVD of SSBB. The game works using this disc.
Note: after using this method, throw out you copy that is NOT BrickBlocked, because it is useless.
Off to play the game!