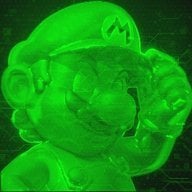 Well-Known Member
OP
Newcomer
Joined

Dec 21, 2018
Messages

67
Trophies

0
Age

21
Website
XP
Country
I need a flashcard that has a cheat engine as close as possible to the action replay for the Nintendo DS. (Preferably NO TIMEBOMBS!) And should work on the latest firmware and Consoles the support DS.
The code that isn't executing properly works on nocashGBA, Desmume and it crashes. So my theory is the code handler isn't the same. Thus meaning I need a new flashcard.
Things I've tried: YSMENU, Tons of edits with no success.
This is in ARDS Format. The code is a mod for Super Mario 64 DS v1.1 USA and it makes the game SUPER UNFAIR. You can look at some of its features here:
Thanks in advance!
The Addresses listed were found via breakpoints and Ram searching. They all have checks via 32-bit or 16-bit address values.
Code:
92183E3A 00000000
9209E168 00000000
920909F4 00000004
020D2858 E2840FFF
020D283C E2841FFF
020CD960 E3A01000
020D19F4 13A01000
020D1DBC E3A00000
D2000000 00000000
920909F4 00000004
62098930 00000000
220F50E8 000000A2
D2000000 00000000
52120214 E12FFF1E
62098930 00000000
220F50E8 000000A2
D2000000 00000000
920909F4 00000004
32098930 00000002
220F50E8 00000010
D2000000 00000000
52120214 E12FFF1E
32098930 00000002
220F50E8 00000010
D2000000 00000000
920909F4 00000004
920988A4 00000001
6216E648 021075D4
020F5268 E1A00000
02029A0C E3500D36
D2000000 00000000
52120214 E12FFF1E
6217FA28 021075D4
020F5268 E1A00000
02029A0C E3500D36
D2000000 00000000
920909F4 00000004
6217FA28 021075D4
020F5268 E1A00000
02029A0C E3500D36
D2000000 00000000
920909F4 00000004
5216E648 021075D4
02029A0C E3500D22
D2000000 00000000
52120214 E12FFF1E
5217FA28 021075D4
02029A0C E3500D22
D2000000 00000000
52120214 E0810000
5217FA28 021075D4
02029A0C E3500D22
D2000000 00000000
92183E3A 00000000
9209E168 00000000
920909FC 00000000
020D2858 E2840FFF
020D283C E2841FFF
020CD960 E3A01000
020D19F4 13A01000
020D1DBC E3A00000
D2000000 00000000
9209EC30 00000001
0217FA10 00000001
D2000000 00000000
52120214 E12FFF1E
021325F0 E2811000
020D2858 E2840FFF
020D283C E2841FFF
020CD960 E3A01000
020D19F4 13A01000
020D1DBC E3A00000
020BA374 E1A00000
020D33B0 E3A00099
020DAEE4 E1A00000
020D1DBC E3A00000
1217FDD4 00000000
D2000000 00000000
9209E168 00000002
020D2858 E2840FFF
020D283C E2841FFF
020CD960 E3A01000
020D19F4 13A01000
020D1DBC E3A00000
020BA374 E1A00000
020D33B0 E3A00099
020DAEE4 E1A00000
020D1DBC E3A00000
1217FDD4 00000000
D2000000 00000000
920988A4 00000001
92183E3A 00000006
9209E168 00000000
020BA374 E1A00000
020DAEE4 E1A00000
020D33B0 E3A00099
D2000000 00000000
92280826 0000F001
92098848 00000001
22098820 00000001
D2000000 00000000
5216E648 021072EC
020D33B0 E3A00099
22090A01 00000000
D2000000 00000000
920988A4 00000015
12104432 000000BE
D2000000 00000000
920988A4 0000002A
12104406 000000BE
D2000000 00000000
920988A4 00000001
1210443A 000000BE
D2000000 00000000
920988A4 00000003
1210443A 0000011E
D2000000 00000000
920988A4 00000006
1210443A 000000BE
D2000000 00000000
920988A4 00000007
12104406 000000BE
D2000000 00000000
920988A4 00000018
12104432 000000BE
D2000000 00000000
920988A4 00000019
12104432 00000120
D2000000 00000000
920988A4 00000016
12104432 000000BE
1210443A 000000BE
D2000000 00000000
5216E648 02107274
020CB6A8 E3A01000
020CB4E4 00000000
020CB468 E3A0CFFF
D2000000 00000000
5217FA28 02107274
020CB6A8 E3A01000
020CB4E4 00000000
020CB468 E3A0CFFF
D2000000 00000000
920988A4 00000001
220960E8 000000FF
220960E4 00000041
220960E9 00000002
D2000000 00000000
920988A4 00000001
2210A036 0000000E
D2000000 00000000
92107BBE 00000001
22090A01 00000000
220909D8 00000001
D2000000 00000000
921D4C4E 00000001
920A59A4 00000001
22090A01 00000000
D2000000 00000000
9209E3A0 00000001
220960E7 00000000
D2000000 00000000
5209F150 020950E0
2217FD20 00000001
D2000000 00000000
920988A4 00000001
9209886C 00000000
2216E940 00000001
D2000000 00000000
920988A4 00000028
5217FA28 0210722C
2217C03F 00000003
D2000000 00000000
920988A4 00000028
92098930 00000000
2217C03F 00000000
D2000000 00000000
5217FA28 021072EC
22090A01 00000000
D2000000 00000000
5217FA28 0210740C
22090A01 00000000
D2000000 00000000
92183E46 00000001
5217FA28 0210758C
22090A01 00000000
22096CA0 00000000
D2000000 00000000
920988A4 00000001
9226C58C 00000001
02029A00 E3A00DD2
D2000000 00000000
920988A4 00000001
9215FF9C 00000004
92160714 00000004
92160E8C 00000004
9216E944 00000004
0216E648 02107424
02160B90 02107424
02160418 02107424
0215FCA0 02107424
D2000000 00000000