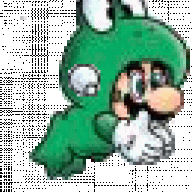 Joined

Jan 21, 2010
Messages

1,587
Trophies

0
Website
XP
Country
I may be the only person who would actually want to do this, but if there happens to be others who would like to bannerbomb cboot2 apps, this is for you. It also works via disc exploit.
Doing this will allow you to load any app that can be loaded via cboot2 with bannerbomb or any disc exploit.
Download
bootmii-booter
Extract bootmii-booter.elf to sd:\ and rename to boot.elf
Download
Bannerbomb v1
or
Bannerbomb v2
Extract bannerbomb to sd:\
Download
cboot2
Extract the /bootmii/ folder to sd:\
Extract the /startup.elf to sd:\
Edit startup.elf with a hex editor, such as
HxD
In hex, search and replace boot.dol with load.dol- there are two of them. Or just use this one-
startup.zip
Get a boot.dol app, such as
Multi-Mod Manager
Extract the boot.dol to sd:\ and rename to load.dol
If using MMM or other wadmanger with a config. Edit the config and change to ios to be loaded to whatever cios you intend to install or remove the ios from the config. Other wise the app will just load on ios36-v16 and reload to the other ios, which could defeat the purpose.
I personly would set the config to load cios236, then place the cios236.wad in sd:\wad. Then in MMM, install cios236 via cboot2, MMM will then reload cios236 and install the rest of your wads with that.
Now put the sd card in the wii, run bannerbomb v1 or v2, or any disc expoit. This will load the bootmii booter, loading cboot2, loading your app. This obviously requires bootmii ios.
Useful for a few things- installing cios, installing crap on hardmoded wiis that don't want to install cios, some brick situations, use your imagination.