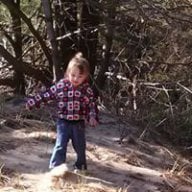 Joined

Feb 23, 2015
Messages

748
Trophies

0
Age

33
Location
XP
Country
​
A lot has happened today in the world of Amiibo.​
​
Ness one of the main characters that every one was waiting for was reveled​
as a GameStop exclusive. It was supposed to go on pre order around 2pm ct. As most people know that did not go as planed. In a memo shown below from a unknown source that may or may not have been sent to all stores outlines there plan. Which is a lot different then what was first said.​
​
​
​
​
​
​
​
​
​
​
​
​
​
​
​
They mention that there would be a lot of demand for Ness. Shortly after the pre order. The demand was so great that Game Stop servers crashed. Apparently they were not prepared for the demand. There are accounts of people standing in line for two to three hours begin first in line and still not able to get one.​
​
"Due to very strong demand for the newest wave of Nintendo's amiibo figures, GameStop is experiencing some technical issues with its website.​
​
At this time, customers are invited to visit and shop their local GameStop store for their video game needs. We are working aggressively to resolve the technical issues as quickly as possible and expect it to be back online shortly"​
​
The wave 4 amiibos also went on pre order today as well and are no longer available for pre order at GameStop​
​
You were also able to pre order the whole wave 4 set for r $77.94​
​
From GameStops FaceBook​
"UPDATE (6:48pm): At this time, all Wave 4 amiibo pre-orders are sold out"​
​
​
Jiggly Puff was reveled as a Target exclusive But for some reason was pulled offline shortly after​
​
Greninja was reveled as a Toys R Us exclusive and should be up for pre order tomorrow 4-3-15​
​
unless there was a mix up and the exclusives Got reversed​
​
​
There was also a rumor that the Game Stop crash also stopped the registers from working​
​
​
SOURCE​
​
​
​
​
​