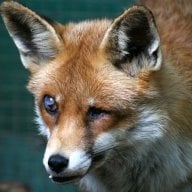 Not Dead Yet
OP
Former Staff
Joined

Jun 24, 2008
Messages

6,723
Trophies

2
Age

42
XP
Country
Those of you who have been paying attention for the past few days
have seen the DSTT section become a battlefield;
A result that was not intended by anybody.
Least of all, me.

The decree to keep retrogamefan's files off of GBAtemp
was done out of respect to one of the major contributers to firmware in our community,
and for his wishes.
However, when the circumstances surrounding his work are taken into consideration,
it becomes clear that I've made a mistake.

We still ask that you not link to retrogamefan's work (again, out of respect)
and links directly to his site will absolutely be removed, due to the nature of his site,
but warns that were issued in the past few days over this have been recalculated.

This thread will be open, so any comments you have about the preceding days should be said here.
I fully expect a few people to have some less-than-kind things to say about my mistakes.
Go ahead and say what you want about it, but try and keep the conversation something close to "civil".