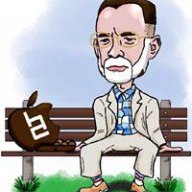 Joined

Dec 25, 2014
Messages

77
Trophies

0
Location
Website
XP
Country
OK, recieved my XL 2 days ago and I noticed a huge problem from ghosting image (or crosstalk to be correct). The guy who shipped (my friend) it said that he tested it from the seller and 3D was fine. So I think the problem was caused by shipping process and since it wasn't cover by insurance, I couldn't get them to pay.

About the XL 3D had really bad crosstalk. At 1/3rd of depth slider, 3D effect is already terrible that I can even see 2 images closing one eye. So guys, is there any thing I can do to fix it? I barely turn 3D on but still would like to fix the problem. People say that it is nature and to be expected on an XL, but mine was terrible compare to my cousin's. His XL's 3D was nearly perfect with sliiiiiiiiightly crosstalk when the slider at max.

Does this problem come from the screen itself or from the slider (the pod inside the slider)? I find screens on eachmall for $21 and speaker ribbon cable which contain 3D depth slider for $13. Would replacing these fix the problem? Also, some screws inside 3DS/XL/LL are extremely tight! Took me an insane torque to unscrew these guys...