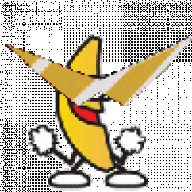 Joined

May 27, 2009
Messages

2,823
Trophies

0
Age

26
Location
XP
Country
This is my first
blog
post

, but it's depressing

Now last year I was top of the class in maths, nailed on getting into set 1. But in the end of year exam I only got 62% so ended up in set 3, my dad got pissed off because:
A)I did shit in my exam
B)The school put me in set 3 in spite of my previous maths results
Now my dad contacts the school and tells them about this, around the same time I had a maths test. In this test I got 71/90, second in my set and drawing with the person with the most in set 2, the guy who came infront of me in my set got 72/90 (only one mark more

) he got immediately moved up into set 2 and I got stuck in set 3. Now, when I tell my dad he gets even more annoyed at the school and at me (because I never told him and I didn't revise), anyway, he inquires why I didn't get moved up and the school pretty much gives him the middle finger. Now my dad is super pissed and I tell him that I have a maths test this Friday, he says, "no electronics until I get the result of the test", this is fair enough, but then I told him that I had a Physics test last Friday and got 22/30 (which is an A* according to my teacher), and my Dad goes on a rant about why I should have got 100% with a bit of effort.
Now because of the Physics test I'm not allowed my computer, iPod, DS and PS3 until Christmas. Right now I'm slyly writing this on my mums computer in private browsing.
So I won't be on until then