Emulate the Planet!
OP
Former Staff
Joined

Jan 3, 2008
Messages

10,578
Trophies

2
Age

47
Location
Website
XP
Country

Wood Firmwares v1.18
Update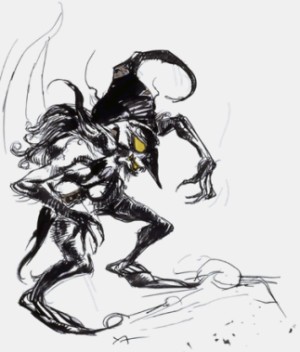 Yellow Wood Goblin has released an update to the Wood Firmwares. This release provides the long await option for using .SAV (instead of .NDS.SAV) as the save file extension. Please be sure to read the important information below and then check out the change log for more on this release.
Important Information said:

Since v1.17, there is a Wood R4i Gold firmware released by the

R4iDSN team

. This firmware is produced in close cooperation between me and the R4iDSN team, it gets the same support from me as do my other firmwares.

Caution

: The Wood R4i Gold firmware is only for the R4i Gold made by

R4iDS.cn

and sold by

ShopTemp.com

. Other R4i Gold cards, due to different hardware, can not use the Wood R4i Gold firmware (including the R4i Gold v2, etc)


Interface:
• localization for root entries added.
• option to use .sav instead .nds.sav added.
• 'safe mode' added. in 'safe mode' you can only play games. all other operations are disabled. to disable 'safe mode' you need to edit /__rpg/globalsettings.ini and remove the line with the word 'safemode'.
• fixed missing text in rom info dialog then custom icon used.
• dutch localization updated. tnx to MrDiesel.
• spanish localization updated. tnx to PabloACZ.
• romanian localization updated.

Compatibility:
• 'super robot taisen l (japan)' fixed.
• 'harry potter and the deathly hallows - part 1 (europe)' fixed.
• 'beyblade metal fusion - cyber pegasus (europe)' fixed.
• 'nine hours - nine persons - nine doors (usa)' fixed.
• 'harvest moon ds - sunshine islands (europe)' fixed.
• 'call of duty - black ops (usa)' fixed.
• 'doctor who - evacuation earth (europe)' fixed.
• 'tron evolution (europe)' fixed.
• 'beyblade metal fusion (usa)' fixed.
• 'golden sun - dark dawn (usa)' fixed.

Special thanks to YWG for the new release!

Wood R4 v1.18 Download

Wood R4iDSN v1.18 Download

Wood v1.18 R4i Gold

Wood R.P.G. v1.18 Download

Wood R4 Bugs and Compatibility thread

Wood R4 Language File thread