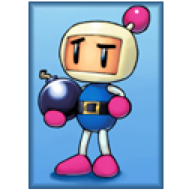 Well-Known Member
OP
Newcomer
Joined

Jan 16, 2016
Messages

81
Trophies

0
Age

35
Location
XP
Country
3ds-vgmstream
v0.1.2
by TricksterGuy
​
About
This is a port of the vgmstream library for the 3ds.
vgmstream
is a library for playing a wide variety of streamed audio formats used in video games. As of now this app has a textual interface, though I may plan a better interface and more playback features later.
Usage
see download link below.
Copy the files in the archive to your sd card.
Place any music files you want (see tested formats) in the music folder on the root of the sd card.
When you open the app in homebrew launcher you will be presented to a lame textual interface where you can select your music using UP and DOWN.
Press A to play the selected file.
Once it is playing press B to stop it and then you can choose a different file to play.
Press START to exit the app.
Tested filetypes
To see complete status for support of file types see
this
.
If the file format is not listed there then vgmstream does not support it.
Note that while vgmstream itself does support a heck of a lot of file types (see above link) Tweaks to the library may have to be made to get it to play on the 3ds.
If you find a format that doesn't work (known list
here
) I would like for you to report it
here
Roadmap
For now I would like to get all of the formats working. If you have a feature request you can add it
here
. I will address such feature requests in my own free time however (best effort).
Other
Well I wrote this just for fun as an experiment cross compiling things for the 3ds. I was surprised when I finally got it working, after a few more headaches trying to get vgmstream to load a file off the sd card from the 3ds.
I'm also not really a sound programmer, but I did have previous experience updating the plugin for audacious (a cross platform music player similar to winamp) for vgmstream.
Links
github:
https://github.com/TricksterGuy/3ds-vgmstream
download:
https://github.com/TricksterGuy/3ds-vgmstream/releases