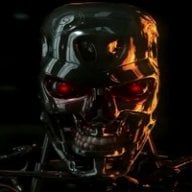 Joined

Feb 17, 2015
Messages

4,677
Trophies

1
Location
XP
Country
Is this being looked into? I have a few Games I would like to get running if possible.

Also, Can a Port of a Game be Made if there is no Source Files Available? There are 2 Games...
Pong Kombat 3 (MAC . Can be used running Basilisk II using System 7.5.3)
Blood Pong (PC. Can run on XP, but others, there will be Problems)

Both are like Pong, but using Mortal Kombat Themes. Both Pong Sides have Health Bars, Paddles can perform Moves based on the Character Design (Liu Kang can throw Fireballs, Shang TSung can throw 1-3 Fireballs, ect).

I contacted the Blood Pong Dev Team, but they cant find the Source Files. Cant find the PK3 Team anymore. But would there be a way to Decompile the Game Files and go from there?

Also, both Games would need Directional Buttons, and 2 or 3 Action Buttons along with a Start (Space or 1) Buttons.