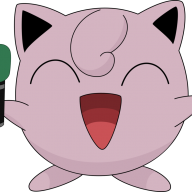 Active Member
OP
Newcomer
Joined

Aug 7, 2016
Messages

30
Trophies

0
Age

31
XP
Country
First off, I absolutely
adore
USB Loader GX, and it's been my go-to setup for running about 500gig worth of games from the get go, but as I approach the 500 gig limit of my drive some freaky stuff has been happening and it's not even close to Halloween yet!
I've had my hurdles to overcome with setting all of this up. My last one being making emuNand and Neek2o work flawlessly. Now it does and WiiWare/VC is mine to enjoy for eternity.
but for some odd reason, some of the last few games that I'm ever going to add just send me straight to the "disc error shutdown/eject disc" screen error message...
These are the following problematic ones:
Mario Kart CTGP iso (the iso was compiled using 1.02 myself)
Metroid Other M
Mercury City Revolution
Wario Land Shake It
So here I am thinking "Okay, these are probably just bad rips or I'm not using the right settings for them"...but I tried running Mario Kart off of WiiFlow and it works just fine...Same thing for Metroid Other M...
I don't see any specific error in the compatibility lists for these games and they're always purported to work without problems, but they always throw out the errors in USB Loader GX. Specifically what setting should I tinker with? 9/10 times just changing the ios to 250 does the trick but that is not the case with these...does it have to do with a game limit in USB Loader GX? Is USB Loader GX "choking" trying to load everything properly off of my near-maxed out drive? Why is it working in WiiFlow?
SOLVED:
using the softmod guide :
https://sites.google.com/site/completesg/backup-launchers/installation
followed both steps to the letter to use the v10 CIOS and now it all works :3 Mods can delete this.