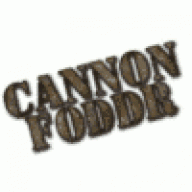 Regular GBATemp Lurker
OP
Member
Joined

Sep 23, 2006
Messages

4,134
Trophies

1
Age

55
Location
Website
XP
Country
First some background:- Old
PC
(about 5-7yrs old) running XP + sp3... DVD recorder is a
Optiarc AD-5170A
I'm transferring some homemade VHS movies onto DVD for a friend & I had put a couple onto DVD+R disks for them to try out first...
Found out their DVD player (a Panasonic VHS/DVD combo player - don't know the model though) couldn't play them...something about 'reading' them 'no disk found')
Looking in all the manuals for this type of panasonic player & found out it wasn't DVD+R compatible BUT can play DVD-R disks, so natch I was going to put them onto DVD-R disks - however no matter what programs I use (Pinnacle 12 / Cyberpower director/ CDBurnerXP etc) I am unable to put them onto ANY type of DVD-R disk.(I've tried 3 different manufacturers)
Keep getting messages like 'Unable to burn'/ 'Disk not compatible' etc
- Now I KNOW my DVD recorder can burn onto DVD-R disks (as stated in the
Specs
& because I had done DVD-R in the past for other people), but now it 's not working.....
I can STILL record onto DVD+R disks, CD+/-R & RW (not sure what what DVD+R9 disks are & I've never done DL), so why is it ONLY DVD-R it's failing to do now ??
I've tried lens cleaning, Uninstall/reinstall DVD from Control Panel/System/Device, unplugged/plugged in drive/ couple of registry edits + other 'tips' I've found on the WWW - but no success (I haven't done a full clean Windows XP install though - to much hassle with all the stuff I've collected over the years,)
I know it's not a driver issue - since XP 'sees' the drive anyway & uses 'generic' anyway (there's also no drivers available on the manufacturer website either)
I'm suspecting it's the drive @ fault & suppose I COULD buy a new DVD recorder (they're only ~ £20-30 for a PATA one)
but am thinking of updating the old
PC
anyway to perhaps
this
with a few 'upgrades' like SSD / cooler etc (just not looking forward to reinstalling all the software etc - I'm BOUND to forget something or lost the registration details of some of the software I own)
Why does the DVD drive refuse to work with just the
one type of disk
(DVD-R) but works fine for all other disks ???
Any suggestions ??
Any other 'tricks' I could try just to confirm the DVD is on it's last legs ??
Thanks in advance