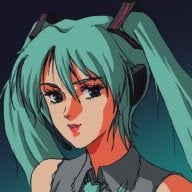 no thanks, I don't want a custom title
OP
Member
I'm getting all of my software up to date on my console and everything has gone well except for sys-ftpd. After updating to Atmosphere 1.2.4 and Firmware 13.1.0, sys-ftpd has entirely stopped working. Filezilla just times out when attempting to connect. No error message besides that.
I tried deleting and reinstalling sys-ftpd-light and the same thing happens.
What sys-ftpd are you guys using on this firmware?
edit: solved, using this build
I have build and test this one