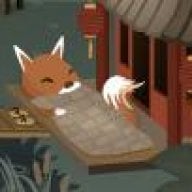 Well-Known Member
OP
Member
Joined

May 2, 2007
Messages

573
Trophies

0
Age

40
Location
XP
Country
My buddy just got his ass banned, I still have my 360 elite & it hasn't been banned as of yet but I am expecting it will be.

He said hes gonna buy a new one & smash the old one into a million pieces, I stepped in & said "don't smash it, i'll give you £20 for it!"
So now he;s bringing into work for me tomorrow.

I plan to stick it in my bedroom under the TV & use it to play DVD's, Music & DivX/Xvid files from a USB hard drive & to use it to stream video to with TVersity for my "main PC". Yes I am aware that the media center extender wont work but i read that the "Videos tab still works, including the streaming features.

Can anybody think of any other uses/things i can do with it? It has the latest 8xxx kernal so no homebrew, I know i can also play single player game backups on it (bioshock, over & over again, haha!)

Can anyone think of any reason i wont be able to use it a little, sleek looking media center box? If i need the "media compatibility updates" can i plug my elite HDD in & hope it applies them to the banned console? or can they be downloaded from somewhere for those without Live connection?

Any other thoughts? I know it dosnt really matter for £20 but i'm just thinking aloud really...