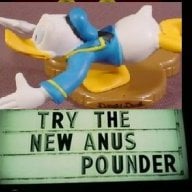 RxTools, the ultimate CFW machine.
OP
Member
Joined

Nov 2, 2016
Messages

3,699
Trophies

1
Age

34
Location
XP
Country
I figure we could use some info on these holes. Help out so we can get some knowledge.
Feel free to chime in so we can get a deeper understanding of this.
-----------------
Controls
: You'll start off with gyroscope (motion) controls, but this can be changed in Akala-HeaHea-GF building-Aether scientist-GF office-SW corner. The more yellow orbs you collect, the faster you'll run, which is important to get further in Ultra Space; electrical orbs will slow you down. No matter how slow (or far?--codes may change this) you go, you'll eventually start to drift until you get succ'd into any hole, from any direction.
Basics
: Hunt stuff. There are levels to Wormholes, indicated by rings, but legends have a 100% chance in any color wormhole, as long as it has--as best I can describe right now--a swirling, clover-like appearance (level 4 wormhole); it looks very different from a regular wormhole. These can appear in any color, even White (just don't expect too much) and
usually
appear around 4,500 light years, but you'll notice there are less yellow orbs and more electrical orbs around 2,500 light years. You can still find legends in common-looking wormholes, but you'll never find "common" 'mon in a "clover" wormhole, unless you get every legend for that Ultra Wild.
---------------------
*I think the rings around the holes give better chances to shiny and hidden ability, needs testing.
--Thanks, HamBone41801-- "0% to 100% just means its determined when you enter the hole,
not
when you start the battle."
**You can use NTR to force shiny, but this only (100%) affects legends. You can still get shiny "common" but it's severely reduced. Prove it different if possible. And no, that Hippowdon is just a female. The .ips patch doesn't work in Ultra Space or on Ultra Beasts, even though the only real shiny-locks (aside from HA things like Oranguru/Passimian) are on Zygarde, Tapu, Cap Pika, and maybe a few others.
***You can only catch one legend, no farming....I guess? UB's can be farmed from wormholes, but I
think
the UB depends on the time you hunt. Make those shiny chances count. Or have a backup.
****If you see a "?" after a name, I couldn't remember if I got it from that wormhole. Let's get some concrete info.
---------------
Ultra Wilds
and the holes that spawn
, Thanks, DrGreed

Yellow
-Cave--Hippowdown, Abomasnow, Stunfisk, Magcargo,
Palkia (UM), Regigigas (UM), Registeel, Regirock, Regice, Groudon (US), Heatran (US), Giratina (after obtaining Palkia+Dialga)
Red
-Mountain summit--Sigilyph, Swanna, Altaria, Yanmega, Swellow,
Zapdos, Moltres, Articuno, Cresselia, Tornadus (US), Thundurus (UM), Yeveltal (UM), Ho-Oh (US), Landorus (after Tornadus+Thundurus), Rayquaza (After Groudon+Kyogre)
Blue
-Sea Cave--Lombre, Floatzel, Quagsire, Barbaracle,
Latias (UM), Latios (US), Kyogre (UM), Lugia (UM), Azelf, Uxie, Mesprit, Suicune (after Entei+Raikou), Kyurem (After Reshiram+Zekrom)
Green
-Base mountain--Grumpig, Nuzleaf, Crustle, Drapion, Audino, Heliolisk,
Mewtwo, Virizion, Terrakion, Zekrom (UM), Cobalion, Dialga (US), Xerneas (US), Entei (UM), Regigigas (UM), Reshiram (US),
White
:
The wormholes act a bit differently for UBs, mainly, Guzzlord will appear in a level four ("clover") wormhole. Xurkitree/Celesteela/Kartana appear in double-ring wormholes. Buzzwole/Phermosa/Nihilego appear in "low-rarity" wormholes.
Desert--Phermosa (UM), Power Plant--Xurkitree, Ruins--Guzzlord, Sea--Nihilego, Crater--Celesteela (UM), Kartana (US), Buzzwole (US)
[Missing Ultra Sun info for "commons".] Thank you, Wicked13.
---------------------
Some things I don't know about: Solagaleo/Lunala giving different encounters
(using Solagaleo/Lunala will give you the same 'mon on your version), time of day affecting encounters, how certain
cheats
affect runs, like walk through walls--does it stop you from entering wormholes?