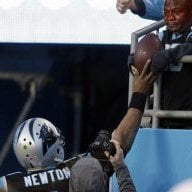 Well-Known Member
OP
Newcomer
Joined

Jan 15, 2010
Messages

89
Trophies

0
XP
Country
Hey with the release of Super Mario 3d All stars i knew I needed to update my switch. I was on emuMCC 9. something, not entirely sure which one since I updated around the time Animal Crossing was released with ChoiDejour (spelling).
I downloaded Atmosphere 14.2 (i read that it was more compatible with the game since the sig patches were not out for 14.3)
I downloaded the sigpatches for 14.2 (the ones that stated for Hekate, since I use v5.1.1
Upon copying and pasting the new files to my sd card i get the error when i try to get into EmumCC, or Stock from Hekate.
Is there anyway to fix this, I just copied them over since usually updating atmosphere is the easy part and updating the actual firmware is the more complicated part. I did not back them up before copying them over.