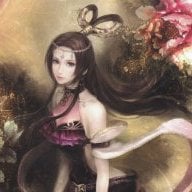 Well-Known Member
OP
Member
Joined

Feb 27, 2016
Messages

179
Trophies

0
Age

26
XP
Country
So, I just bought prehacked switch few days ago. Usually, I hack my devices(3ds/vita) myself using guides and guidance from fellow posters from gbatemp(3ds/vita) section. This time, under certain circumtances I had to buy a prehacked one..and i am somewhat afraid to do anything with it.. I am going to describe the hacks of my switch.

1) it doesnt turn on properly with power on button and I have to put a "NS-atmosphere" dongle(I got it with the package) into the usb before it would turn on..why is it like this? How do you turn this setting off?and should you turn this off? Is it good already?

2)in order access homebrew, i had to click the user picture. Can there be other alternative? I would like to change the pic and rename the username, is it ok while it is still being used as shortcut to homebrew?

3)there are many homebrews like kosmos pack, tinfoil, goldleaf,etc.. do you recommend me to start over freshly and delete these?are these safe to delete? Btw the firmware is at 8.1.0, I cant find the version of the cfw(seems to be atmosphere or kosmos perhaps?).

4) What safely precautions should I take to prevent myself from bricking and losing homebrews? Anything important to back up(like 3ds NAND)?

Thank you.