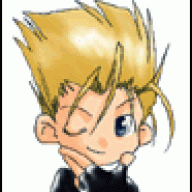 ~••Lucky҉Shot••~
OP
Former Staff
Joined

Apr 17, 2003
Messages

6,380
Trophies

0
Age

34
Location
Website
XP
Country
I don't know about you folks, but back when Pepsi Blue was released I was an addict. To the point where since its discontinuation in North America in 2004 I have thought about it a minimum of once a week. It haunts my dreams. I imagine this must be what a recovering drug addict feels like, a craving that sits in the back of your mind at all times, goading you forward. Except in my case my drug of choice no longer exists in this region.

Now there were really two groups when it came to Pepsi Blue, those that loved it so much that they are still pining for a re-release, much like myself. On the other side of the spectrum were people that despised it so wholeheartedly that they physically wished its complete and utter destruction. There was rarely a middle ground, you either liked it or you didn't. Personally I can understand disliking something, but to the point where you wish even the people who did like it no longer had access is a bit extreme. Why not just... not drink it? Even so, it was really that polarizing.

For those that remember it fondly, the flavor was, well, sweet to say the least. It was a mixture of blueberry and raspberry flavoring (or "berry fusion" as the marketing campaign would like us to say), mixed with a slightly less sweet cotton candy flavor and just a hint of cola. Though not necessarily a Pepsi flavor, despite the name.

I have more or less given up on the idea of getting a hold of my precious, seeing as I don't plan to take a trip to Malaysia any time soon, one of the few markets in which it still exists. I would however be open to alternatives. So does anyone have any ideas on how to replicate the flavor short of buying the recipe from Pepsi Co. and manufacturing it myself? Even better would be a closely-flavored alternate drink.