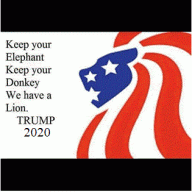 Joined

Dec 19, 2010
Messages

1,032
Trophies

0
Location
XP
Country
I have to say that I'm so proud of these teens that are refusing to have kids until we fix the issue of climate change. God speed to these brave kids that are willing to sacrifice themselves for a brighter future.

It's great to know that they will not be breeding their ignorance and blind conformity into our next generation and, hopefully, stop the belief in this sham science to leave more room for the much smarter, less gullible humans of the future that we so desperately need now. I hope they stick to this plan for the sake of humanity.
No future, no children: Teens refusing to have kids until there's action on climate change
Source:
here
Story Highlights
As teens across the globe plan to skip school Friday to protest climate change, one Canadian student is starting another protest.
18-year-old Emma Lim launched a pledge, #NoFutureNoChildren, that teens are signing to spur action on climate change.
A Canadian teen's pledge not to have children until her government takes serious action against climate change is drawing support
from young people around the globe
.
Emma Lim, 18, launched a climate change movement this week called "#No Future, No Children" that includes a
website
where other teens can take her pledge.
"I am giving up my chance of having a family because I will only have children if I know I can keep them safe," she says on her website. "It breaks my heart, but I created this pledge because I know I am not alone. ... We've read the science, and now we're pleading with our government."
By Thursday afternoon more than 1,200 kids had signed on.
Jacob Diercks, 18, lives near the North Sea in Meldorf, Germany. He signed onto the pledge, saying that in his lifetime he has seen the North Sea warm considerably. He said farmers there are in trouble due to flooding and summers so hot they burn the fields.
"I see it as irresponsible to bring children into such dangers," he wrote. "Our government is doing too little to protect the climate and thus our region."
In Stockholm, Sweden, 18-year-old Isabelle Axelsson signed on.
"I am taking this pledge because I don't want to give birth to a child that will feel the same climate anxiety and fear as I do," she wrote. "I don't want any more children to have to face the consequences of our inaction."
Lim writes that she always imagined herself being a mother someday. She says she loves children so much she has worked as a nanny. But she is concerned about the world she would be bringing her children into.
"I want my children to see all of the beautiful things I see," she says. "I want them to go swimming in the ocean with me. I want to take them camping in the summer and for drives to see the changing leaves in the fall. I want to go sledding with them. I want to teach them how to grow a garden.
"I want my children to be free to chase their dreams, but everything will be more expensive with climate change."
Another teen,
Swedish climate activist Greta Thunberg
, 16, put a youthful face on the global movement last year when she began skipping school on Fridays to stand outside the Swedish parliament holding a sign protesting inaction on climate change. She has been invited to speak around the world.
Lim's pledge comes as tens of thousands of high school students across the United States
plan to skip classes Friday to attend Global Climate Strike
marches calling for immediate action to end climate change. They will be part of a global protest aimed at the adults who they say are fueling the destruction of the planet.