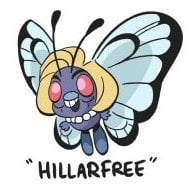 Well-Known Member
OP
Member
Joined

Nov 2, 2015
Messages

263
Trophies

0
Age

34
XP
Country
Is there a wish list thread from before, or any interest of such a thread? If there is none, and interest is there. Maybe this post could be edited to start said wish list thread. Feel free to remove this note in order of making the thread more "authoritative".

After buying my Nintendo Switch, I would ideally do all my gaming on it. Some games I even refrain from playing on other platforms, just in the hopes of a Switch version showing up. Please share what games you wish to see on the Nintendo Switch. Feel free to elaborate what the game is, or why you want it on the Nintendo Switch in hopes of this thread not turning into a long list of just name upon name upon name.

Some of the games (and why) I would love to see on the Nintendo Switch are:

Cuphead - This game would in my mind be worth playing just to look at the visuals. Apart from looking stunning, the gameplay looks great. I doubt we will see a Switch version any time soon tho. I don't know if anything is official, but I think they are happy to be on Xbox.

Micro Machines - Not really being into racing games, I remember enjoying Micro Machines on the SNES back in the days. It was quirky, and varied. I haven't spent much time looking at videos of the "recent" release. But if it is anything like the SNES version, I would be thrilled to have this on my Switch.

Streets of Rogue - This is a Steam Early Access game. Rumor has it the developer is keen on a console release. This is a fun little "rougelike", shoot em' up. It has a good collection of "professions", ranging from a police officer and a doctor, to a shapeshifter, cannibal and thief. Some character customization's are available in form of hair, beard and skin color settings.
This is a fun game that can be played quick and dirty, or more tactical. Having to do certain tasks to unlock new characters gives it extra replay value.

If I had created this thread earlier, I would also have listed Owlboy. But a Switch version of Owlboy is already confirmed, and on its way.