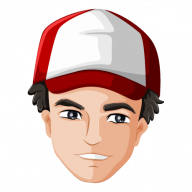 Joined

Apr 16, 2018
Messages

14
Trophies

0
Age

47
XP
Country
Hi everyone, I'd like to introduce you Super Lan Play. Super Lan Play is based on switch-lan-play project, but it tries to go on step further. We ( Team Retro ) bet for simplicity, automation, and more players info. So once I said that let's see more about Super Lan Play.
How to use it?

Just go to
http://lanboard.retrogamer.tech
and choose your desired platform. Yes, it works for Nintendo Switch and for PS4.
If you don't own a Discord account you will need one.
Why I need a discord account?
Well it is on our discord where we inform of everything related to this project and also in order to provide further featured in Super Lan Play we require a user. So in this way the authentication is not part of our system, and everyone can feel safe. You will be automatically added to our Discord where you will be able to find the chat rooms for each game, for nintendo switch, for PS4, and also for asking any question related to this, like for example how to play Diablo 3 in Super Lan Play.
Following the steps, after you've been authenticated thru discord you will see a web page where it says you have to connect your client.
Before doing that, take a look to the settings icon, click on it. Don't go to setup your switch or ps4 right now, instead of that download the client you want to use.
We've developed automated client apps, based on original lan-play (which is called without modifications) to allow user a more comfortable startup, with GUI and many other things.
Client is available currently for Windows, MacOS, Linux, Raspberry, and Android.
Once you've downloaded the desired client, run it.
When the client is running, let's go to setup your switch or ps4 according to the network info shown in the settings section of the website.
When you finished to setup your device, you're ready to go.
Go to the Dashboard link in the webpage, and you will see a list of players in the server, who of them are currently connected, and who of them are currently playing. And all of those that are playing can show the game at they're playing. You setup this in your own player where you see I'm playing ...
There is also a Lobby (Beta) section, which is developed for Nintendo Switch by the way, which shows the rooms open, which player open it, and other players connected to that room, and also the game they're playing. It says also if the match has already started or if the room is open waiting players.
There is also a Changelog, and a Notification system by the way only used by developers to inform people about new features or alerts.
We're currently developing a notification system for players, and also other features as favorite players.
We're ready to play Diablo 3 too, and we've already tested thanks to the @imspace job and its own KIP. ( Well done ).
Super Lan Play is currently translated to spanish, english, french, portugueses, russian and arabic languages. Thanks to the contributors for their translations. The language is automatically detected in the website.
Hope you enjoy guys!!!
New features coming soon!!!
# Credits: lan-play app is developed by @imspace at
https://github.com/spacemeowx2/switch-lan-play
# Credits: Super Lan Play Clients and Website, and Servers are developed by Team Retro.