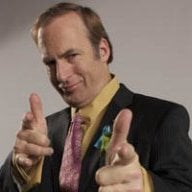 Livin' in a cardboard box
OP
Member
Sony has today signed a deal with O2 to make its arena in London a PlayStation certified gaming zone. Sony will be supplying 280 Sony Bravia TVs to it as well as PlayStations and Vitas to the venue. Sony Music and Sony Pictures will also contribute content as well.

"The Official Screen Partnership with The O2 represents a true Sony United showcase of our best technology, content, brand experiences and a platform via which Sony's full entertainment proposition can be most effectively demonstrated to our customers," said Sony's GM of brand and consumer marketing Matt Coombe.

"Sony's connected devices offer a much richer experience for our customers and combined with some of the best content available, that experience also looks and sounds better than ever before."
Source