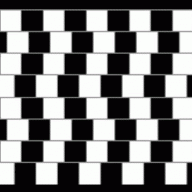 Well-Known Member
OP
Newcomer
Joined

Mar 14, 2007
Messages

55
Trophies

0
Location
Website
XP
Country
The Wi-Fi Sony® mylo™ personal communicator gives you what need to stay connected. It conveniently uses wireless LAN technology so there are no monthly bills or long-term contracts. Call your friends on Skype® for free or IM them on AIM®, Google Talk™, or Yahoo!® Messenger using the back-lit slide-out keyboard and enjoy unparalleled communication in the palm of your hands. You can also browse the Web, take photos and share them on the 3.5-inch LCD touch screen. All this on a device small enough to take virtually anywhere. Sony® mylo™, the fun of a PC in your pocket. Also available in white.
Enhanced Web Browsing
Through its hi-res touch-screen, you can browse many popular websites. Your portable Internet experience is now closer to the internet experience on a PC. Enhanced Web Browsing combined with Adobe® Flash® Lite 3 support means you now have access to websites like YouTube™ and others. Mylo's upload and download capability allows you to use popular websites like Facebook® for posting and commenting1. Adobe® Flash® Lite support also means you can play compatible casual Flash games.
Instant Messaging. Where and when you want.
With the Sony® mylo™ communicator you can always stay in touch. Instant Message your friends with the most popular messaging software from AOL®, Yahoo!®, Google™ and Skype®. Send and receive e-mail through AOL® Mail, Google Gmail™ and Yahoo!® Mail. And, with COM-2's new backlit keyboard you can type wherever you want to regardless of how much light is available.
mylo Widgets
A widget is a small application that is generally designed to do one simple thing but to do it really well. COM-2 comes with several pre-installed widgets that range from basic like the Google search widget and the Facebook® Notifier that tracks activity on your Facebook page to more advanced apps like the My Contacts widget that works as a consolidated buddy list for all the IM applications on the mylo. In addition to the preinstalled widgets COM-2 users will be able to download new widgets from the new COM-2 product website. And, for the first time, users will be allowed to register as a developer in order to gain access to the technical resources they will need to build their own widgets.
Built in Camera
With the built in 1.3 Megapixel camera imaging and everything you do online are at your finger tips1. Now you can capture photos, edit them on the built in photo editor and because COM-2 features upload and download capability you can post them directly to your
blog
or even to your Facebook page1. All on the mylo without the need for a PC.
Voice Calling with Skype®
Skype lets you enjoy free Internet phone calls to and from any Skype enabled device and PC, anywhere in the world! Or Skype-Out to any phone number for a nominal fee.
Music and Video
MP3, ATRAC, WMA (Secured and Un-Secured) and now AAC codecs. Play music you've purchased from many compatible online music stores. Multi-task: listen to music3 while you IM or surf the Web1. COM-2 also supports Windows Media DRM 10 so you can even use your mylo communicator with many popular subscription music services. The improved video player supports both MPEG4 along with the improved video quality of MPEG4 AVC.
Free Wi-Fi access at McDonald's and more 10
Sony's mylo™ COM-2 device owners receive free10 Wi-Fi access at over 10,000 Wayport Hotspot locations nationwide; including over 9,000 participating Wi-Fi enabled McDonald's® Restaurants, 70 IHOP restaurants, 600 hotels, and more.
Mylo Com-2 Showcase
Mylo COM-2 Specs