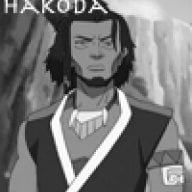 Joined

Feb 2, 2008
Messages

2,133
Trophies

0
Age

29
Location
Website
XP
Country
MicroSD card speed is becoming a very important aspect of gaming lately especially with initially problematic games such as Pokemon BW, Golden Sun, 999, Sonic Colors, etc. This is not AKAIO's fault but the inevitable idea that game cartridges have the capability to have more graphics & data and require a faster speed to transfer said data. Nintendo's new AP, which is causing all of this, is being incorporated into many new games as well.
Instead of compiling a list of cards that DON'T work, let's compile a list of cards that do work so that when a newbie comes along to choose a MicroSD, he/she knows that everything will work fine.
How to Tell If You're Card is Good:

Another World said:

minimum latency where anti-piracy still works is 8254. class speed is write speed not read speed, being a class 2 or 10 doesn't really matter. except for the fact that some class-2 cards we have tested have a faster read speed than class 6 cards.

AP mode isn't something you want to leave on all the time, set it on a per-rom basis. if those roms require it and having it on causes freezing then your micro sd card is probably to slow to use AP. there is nothing that can be done to fix this, its more of a limitation of the acekard hardware as the AP patching has to be done in software.

by the way that latency number i quoted came from yellow wood goblin, that isn't something i made up. i'd suggest that perhaps you want to run a benchmark on your card to see how it stacks up. recently we tested a 16gb class2 sandisk and the latency was 37700, meaning that the AP patching option users can set will never work on it.

-another world

Download

this

homebrew. Copy the nds executable and test_sectors.bin file to the root of your card. It is recommended that your card only contains the AKAIO firmware and the homebrew during testing. Select the option "Run all tests". If any of the tests' average results are over 8254, then AAP will not work on it completely. If only one test has a number over 8254, then it is possible to play some games which require AAP but not all. (Thanks Mantis41)

If you'd like to confirm by running a game, then Golden Sun: Dark Dawn & 999 are appropriate choices. If only one test is over 8254, then chances are GS

D will boot but after playing 999 for a while, random freezes will occur.

How to Test for Read, Write & Random Access Speeds
Run R & RA tests off of HDTach. You want high read speeds such as 15MB/s and low random access rates at 0.8ms or below. If you're card is successful with problematic games, please post your card & its results. (Thanks twiztidsinz)
Run HDTach in XP compatibility mode if you're running Vista or Seven.
You can run H2TestW 1.4 to test read & write speeds as well but posting write speeds is not required since it doesn't pertain to this issue.

How to Post:

Code:

Capacity Brand Class Model Country Hyperlink Read Speed (R) Random Access Speed (RA) Latency Results (LR)

Example (chosen at random):

8GB Kingston Class 4 Model: SDC4/8GB-2ADP Made in Japan

Link

R: 12.6MB/s RA: 0.9ms Passed All Latency Tests

It is preferred that you link to a site with your MicroSD such as NewEgg, TigerDirect, or Amazon.

List of Confirmed Cards, Organized by Capacity then Class​
Another World said:

4GB Transcend MicroSDHC Class 6 Model: TS4GUSDHC6 Made in Taiwan

Link 1 Link 2

(Chesskid1)

8GB SanDisk MicroSDHC Class 2 Made in China R: 19.5MB/s RA: 1.2ms (jurassicplayer)

8GB ADATA MicroSDHC Class 6 Made in Korea R: 15.9MB/s W: 10.0MB/s RA: 0.8ms (twiztidsinz)

8GB Samsung Plus MicroSDHC Class 6 Made in Korea R: 15.9MB/s RA: 0.7ms (Mantis41)
Perhaps with this data we finally get a grasp on solid transfer speeds and have a seamless gaming experience as intended.