Emulate the Planet!
OP
Former Staff
Joined

Jan 3, 2008
Messages

10,578
Trophies

0
Age

46
Location
Website
XP
Country

SCDS2 SFC EMU .CHT Format
Working Cheats!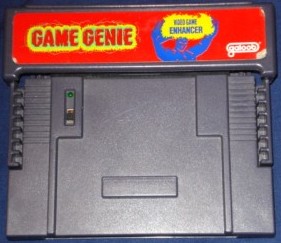 While the entire Flash Kit scene has been discussing the SFC/SNES cheat functionality of the SCDS2's SFC EMU, the GBATemp community has solved the problem. Early this morning with the help of Rydian and SixtySixHundred the format for SFC EMU .CHT cheat file has been discovered. A query to Team SuperCard generated some basic information and a useful file that got us started. Team SuperCard stated that the SFC EMU uses snes9x cheat codes and that .CHT files should be made using the EMUCheat software. This method caused a few problems, of which I am still hoping can be resolved when more guides and help emerge. Until that time Rydian has provided for us a sample .CHT file which is confirmed working by SixtySixHundred, and the formatting below.

Keen-eyed users will note that the formatting resembles a SCDS2 GBA EMU .CHT file. It is starting to look like Team SC simply copied the code over and made some minor adjustments for the SFC emulation. We can not blame them for this but it did make finding a working .CHT template rather confusing.

Please feel free to discuss this accomplishment in the news thread, but post all .CHT related comments and discussions in the On-going Discussion thread linked below.

Let us all get to work and start converting a collection of working SFC .CHT cheat codes!
.CHT Format said:

[Code Name Here]
Option 1=ADDR,VALUE
Option 2=ADDR,VALUE
Option 3=ADDR,VALUE

[Code that changes more than one address]
Option 1=ADDR1,VALUE1;ADDR2,VALUE2;ADDR3,VALUE3

[GameInfo]
Name=Game name, not sure if it matters.
System=SFC
Text=Notes here.

Download .CHT

Rydian's Guide for Making .CHT Files

On-going Discussion