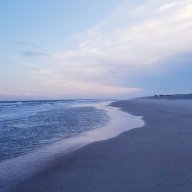 JFK's Jelly Donut
OP
Member
Joined

Oct 15, 2016
Messages

1,818
Trophies

0
Location
XP
Country
HI, this year I was gifted a "refurbished" Samsung Gear S2 for Christmas... It works great! I absolutely love it. With that being said I have been using it to get a complete picture of my health. The Watch originally had an IP67 Water resistant rating. But since it was a "refurbished" watch. It really worries me to put it anywhere near water. With that said, I did reach out to Samsung about this question and the person I talked to said that the watch should still have its resistance. But I would like a little more assurance than one guy at Samsung (That thinks I am a girl). I really don't want to risk this watch but I want to try it out swimming with me.

My Scenario is this... Next Monday, January 29th I am going to start our very short but very awkward swimming unit. I hear the pool is heavily chlorinated and that it is heated. I believe (if I am not mistaken) that this is a problem when it comes to a device IP Rating. Now I did try this out with my Samsung Galaxy S7 Edge in a pool at a campground with my friends (Before I fell off my bike and broke it) and the phone's speakers were very weak for a while until the water got out. (which I had expected) but my phone was new and this is a refurb. I also read somewhere that the motion of swimming puts even more strain on the chassis to keep water out. I will not be doing any "Deep Sea Diving" with it I won't be swimming too many laps if I do decide to bring it in.

So here is what I want to know:
Should I trust the Samsung Guy when he says that it is waterproof?
Does Swimming put more strain on the chassis?