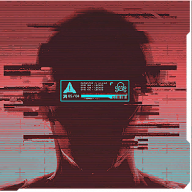 Joined

Apr 20, 2007
Messages

3,017
Trophies

2
Age

35
XP
Country
Download this:
BootNTR Selector
After installing it and going through setup, you'll have a 'plugin' folder on your SD card. Put the two game folders from my download into that plugin folder.
When you want to use the plugin, run BootNTR Selector to load NTR then start the game. NTR lasts until you restart the 3DS. Press SELECT in game to open the cheat menu.
Alternatively: See this post
#687
Old 3DS users:
See post here:
#687
Battle Codes

Party Codes

Infinite HP
Infinite PP
1-Hit Kill
Set Exp Multiplier
Use Z-Moves Infinite Times
Use Z-moves without Z-Crystals
Mega Evolve Infinite Times
Use Mega Evolve without Stones
Boost Battle Stats +6
Always Critical Hit
Allow legendaries in Battle Royal Dome & Battle Tree(Super)

Opponent Codes

100% Catch
Shiny Chance
Catch Trainer's Pokémon
Catch Trial Pokémon

No Encounter
No Forced Trainer Battles
Rematch Trainers

Pokémon Codes

Spawner

Set Spawn ID
Set Spawn Level
Set Spawn Form

View IV/EV on Pokémon Summary menu
Learn Any TM
Learn Any Move from Move Reminder
Instant Hatch
Instant Egg
Rename any Pokémon
Toggle Mega Evolve Ability

Movement Codes

Run Faster
Walk through walls

Appearance Codes

Change Gender
Change Skintone
All Clothes

Items

All Poké Balls
All Medicine
All Items
All TMs
All Berries
All Poké Beans
All Rotom Powers

Misc

No Outlines
Instant Text Speed
Access PC Anywhere
Camera Zoom
Modify Wormhole
Modify Time
Keep Wi-Fi Active

Max Money
Max BP
100 QR Scan Points
No QR Scan Wait Time
Set PokéFinder Multiplier




Current version: v0.7.0
Last Updated: Feb 23, 2018
This is a CTRPluginFramework based plugin
CTRPluginFramework created by @Nanquitas
​
v0.7.0
Added 1-Hit Kill
Added Wild Pokémon Spawn Modifier
Added Wild Pokémon Level Modifier
Added Wild Pokémon Form Modifier
v.0.6.0
Downloads
: 225
Updated for v1.2 update
All Poké Beans cheat added
Possibly improved wormhole cheat (should activate and set before entering wormhole)
v.0.5.0
Downloads
: 10,419
Added Mega Evolve without Stones
Added Toggle Mega Evolve Ability
Added All Poké Balls
Fixed bug which prevented Instant Egg from using customizable hotkey
Fixed bug which kept Instant Egg enabled all the time
Fixed bug which prevented Instant Hatch from working at all
Fixed bug with Learn Any Move
Fixed bug with Rename Any Pokémon
v.0.4.0
Downloads
: 1,139
Updated to support 1.1 update. Support for v1.0 dropped
Added ability to change hotkeys

Added Allow legendaries in Battle Royal Dome & Battle Tree(Super)
Added Change Gender
Added Change Skintone
Added All Medicine
Added All Items
Added All TMs
Added All Berries
Added All Rotom Powers
Added Modify Wormhole
Added Modify Time
v.0.3.0 Downloads: 4,697
Added EXP Multiplier
Added Mega Evolve Infinite Times
Added View IV/EV on Pokémon Summary menu
Added Learn Any Move from Move Reminder
Added PokéFinder Multiplier
Changed Set Shiny Rate to a percentage
Improved stability of 100% Catch, Catch Trainer's Pokémon and Inf. Z-Moves
v.0.2.0 Downloads: 4,168
Update for Pokémon Ultra Sun
Added All Clothes cheat
Added French and Spanish translations
v.0.1.0 Downloads: 1,187
GBATemp members:
@Nanquitas
for CTRPluginFramework lib and wise teachings
@ymyn
for their amazing codes and in general being a wizard
@supermariorick
,
@YyAoMmIi
for testing
@frizouy
for French Translation
Discord members:
Zeverand#6019, NovoxGamer#5016 for additional testing
Translations will be posted separately as they become available. If you'd like to use them just place the TXT file in the folder with the plugin. English is included by default.