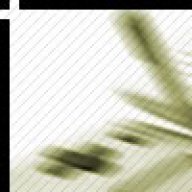 Joined

Apr 19, 2007
Messages

332
Trophies

0
Location
Website
XP
Country
I thought a Nintendo Wii would be a family friendly gaming console. And cost effective.

But if I just want to play with someone else, here are the cost breakdowns. All in New Zealand dollars.

Console - Comes with 1 Nunchuk & Controller : $500
Additional Nunchuk & Controller : $100+50=$150
Mod chip + Services : $50~

And the total ...

$700, and that's not even with any games!

Bloody hell, if the nunchuk + controller were sold as a set, I wouldn't mind paying $40 for these. But $150? That's just incredibly overpriced. Shit, I don't even wanna know how much xbox 360/ps3 is gonna cost me. My left nut & my future generations' souls, maybe.

I'll stick with my crappy DS and continue to pirate games, thank you very much Nintendo/Other gaming companies. Where's the love for the university students that live on less than $10,000 per year?! Hard to believe that just the console set-up is about 7% of my yearly income ...

And even secondhand stuff is still way out of my price range.

$400 for a console set
let's not forget I want to play with another person, so add another $150
+ modchip which is, let's see $50~

And it's only ... $100 cheaper than retail. At least I saved 1% of my income, right?

Going further down this track, I'm convinced Nintendo want me to become a criminal and rob my fellow neighbours/relatives/grandmothers uncles sons brother's friend/etc of their Wii~

No wonder people fucking pirate shit and have criminal records.

Now what the fuck am I meant to do for the next 5 years while I am stuck in university getting deeper in debt every passing year. Maybe if I save every cent I can, I'll be able to treat myself to a $10 blowjob at the end of my studies.