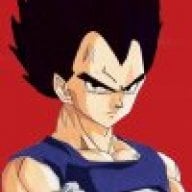 Joined

Aug 23, 2009
Messages

3,007
Trophies

1
Age

28
Location
Website
XP
Country
I am so bored. So I decided to write this note. So, I'm in french class right now. In supposed to be reading, but it's a stupid book, do I'm doing this. This is much more enjoyable. I was playing a game, but I got bored of it. I played Monster Dash and Cut the Rope. Both good games, I'm just not in the mood. Hey, would this be considered a journal? If it is, I think I might do this more often. It's actually kinda fun. Anyway, I wrote my test. I found it pretty easy, so hopefully I'll get a good mark. I think I will. 

Onto drama related issues. I think it might finally be over. Well, not quite. Frank told Alex that he's not interested in her. Alex blames Aaron. (So do I) So Alex is going to be really depressed for a while. Aaron is truly a horrible person. He lets his jealousy take control. He once ruined a relationship of mine, and he just ruined one of Alex'. The kid has serious issues. It makes me angry. He's now listed as "Fuck Face" in my contacts. I forget exactly what it was, but Alex has him listed as something mean as well. It's quite funny really. Oh, and she also forwards me texts she sends to Aaron. They're quite funny too. They make my day, they really do. 

Well, one thing good that happened recently, is that my marks are pretty good. I have 80's in all classes, except french. Ha ha, I only have a 63, but that's because I don't try. I could achieve higher if I truly wanted to. Maybe I should actually try....Hmm I suppose I'll have to think about that one. It is a truly boring class after all. 

Well, I guess that's it for now...