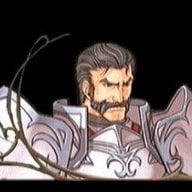 Well-Known Member
OP
Member
Joined

Apr 13, 2010
Messages

196
Trophies

0
Age

37
Location
Website
XP
Country
Introduction​
This is my first time to do a review , please kindly point it out if I got something wrong . I would like to thank​
Hello everyone , today I am going to review the R4i Revolution produced buy r4idsn.com which gets officially supports from Wood R4 . I like Wood R4 , so I want to thank
Yellow Wood Goblin
first for his awesome and hard work , with his continually effort , all Wood Users have a really good time in the fantastic game world .

Packaging
I am pretty satisfied with the little blue box , the size is exactly the same with Acekard 2i and all other R4 clone . Actually the letters on the packaging is kinder outdated since it supports all NDS fat/NDS Lite/NDSi/NDSi XL , which may confuse some newbies who are not familiar with the scene .

All his main features are printed on the back of the packaging , not much difference with other clones .​
Features
:
QUOTE said:

-Support the DSi Firmware V1.4.1

-Compatible with all DS editions of different kinds of language

-Supports DSL / DSi / LL / XL

-Supports Action Replay cheat

-DLDI auto-patching

-Support SDHC (Micro SD 4G,8G,16G,32G)

-2nd generation storage device (no booting tool required)

-Uses MicroSD card, FAT16 or 32

-Supports any MicroSD card speed with no lag in game

-Supports Clean ROM, drag and drop. Works on any OS

-Automatically detect saver type

-Saving directly to MicroSD card, not to onboard chip

-Supports Moonshell and other homebrew.

-User friendly skinnable interface. Touchscreen or button operation

-Supports rumble pak and memory pak

-Supports the WiFi game, DS Rumble Pak, DS Browser

-Supports changes of the background of Operation Interface

-Supports 4-scale-lightness adjustment ( DS Lite only )

-Supports the Soft Reset.

-Moonshell 2.02 support Software Reset function( Press START key back to the R4i menu)

Build Quality​

What's insider the box ? Well, you can see it from the pictures above , the R4i Revolution and a T-Flash USB sits on a plastic . If you had ever bought R4DS or other R4 Clone before, you must be familiar with it , right ?

The build quality of R4i Revolution is adequate , It's judged by my personal experience with R4DS revolution , just work as it should , sometimes there maybe a contact issue , I just pop it up and insert it in , it works normal again . Of course I never drop it or throw it off , since I am not well trained to do that

They are twins​

I forgot to metion that The Micro SD slot is not spring loaded and on the top , personally It's ok for me since I don't trust these complicated stuff as I am afraid the spring would get broken someday , of course it's just a joke .

I sincerely apologize for the images , I am not used to my N95 since I rarely take a photo unless there is a beautiful girl

.

I give the build quality 8/10. I would give it 10/10 if I never own a supercard dstwo .


Software:
​

Forgive me I never use their own kernel since it is said to be compatible with Wood R4 . I was very disappoint first , as I am using the original Wood R4 , it always frees on the

Loading

picture . I am very pissed off , I would never review it if it's just a normal R4 clone . After I visit their site , I found there is a special Wood R4 for this cartridge on the download section . Yeah , the familiar Wood GUI is back after I drag and drop the firmware onto the MicroSD .
The largest problem the R4 has recently faced is the LACK OF MANUFACTURER SUPPORT! Once SDHC cards came out, the poor R4 was essentially dumped for its sluttier sister, the R4SDHC (you could really stuff her full of homebrews) . The R4DS Revolution is reborn because of Wood R4 . There is another issue remains , it only supports 1/2 gigs MicroSD and only works on NDS/NDS Lite. Now with this awesome R4i Revolution , everything works like a charm !!!