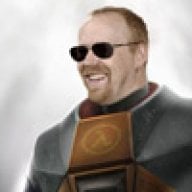 Joined

Oct 22, 2008
Messages

19
Trophies

0
Age

30
Location
Website
XP
Country
I'm not sure if this post is in the right section, because I'm asking a general question about flashcarts and mainly about M3DS Real. Moderators are allowed to move this post where it belongs...
Anyway, the thing is that I'm thinking in buying a DS Lite, mainly for homebrew and try games before I buy them (so I get sure to not to spend money in crappy games). Unfortunately, in my local stores are only available fake or cloned R4's and DSTT's, and I want to get a good quality flashcart, no matter of the cost (but trying to save money a little if possible).
I'd love to see a flashcart who can do these things:
GBA games and RAM Expansion for NDS Browser
Download Play and NDS-Wii Conectivity
Good homebrew and game compatibility
microSD HC compatible
Good support and firmware updates often
I was thinking in getting a M3DS Real Perfect (for the GBA Expansion pack) or an EzFlash 5+ (with the 3-in-1), but I'm not too familiar with these 2 flashcarts (and all my friends have fake R4's), and I'm also a newbie in all this flashing kits stuff... So, I'm asking if somebody who has tried these cards (or any other that deserves to be considered) to tell some of his experiences and tell me who would be a best choice.
Greetings! and thanks in advance for your answers...