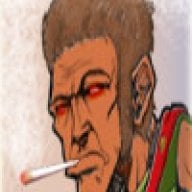 Joined

Jan 29, 2007
Messages

139
Trophies

0
Age

39
Location
XP
Country
Hey there. I'm about to acquire a used slim w/ 3.60 fw and I'm doing a lot of preliminary reading to try and get my head around all of this, before it arrives. I've never modded a PS Vita and the only thing that has me kind of scratching my head is 'Activation'.
From what I've read it gives me the ability to play PSP/PS1 titles which id like to do, but I'm unsure as to whether i need to do anything first, before i begin install Henkaku/Enso?
I've read on Wololo that i should backup my Activation files... should i be doing this?
I'm just having trouble understanding the concept, i suppose. I've never had, nor do i have a PSN account.
Is there anything i can do to screw myself over during initial setup so that im not able to use Adrenaline? If so, how do i avoid this?
Or am i overthinking things and should just install Henkaku/Enso, backup the Activation files and then use MLTActivator?
Tbh I'm more interested in Retroarch emulation, but id rather not lose any other functionality if i can help it.
Any help would be appreciated.
EDIT:
Okay, I'm after reading that Adrenaline was updated so that the whole activation/deactivation is no longer an issue. So
should I need to worry about Activation at all, then (considering I'm not going to connect to PSN, ever)?