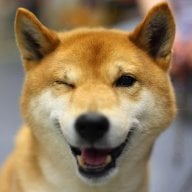 Joined

Aug 4, 2009
Messages

19
Trophies

0
Location
XP
Country
I was playing around with WADs and I installed a few WiiWare titles. Due to the wii's limited internal memory...

I ask how is it possible to play it from SD. When I unpack and install a WAD to the system menu and I go to move it (not copy it) to the SD card, then I try to run it from SD. I am on system menu 4.1 using a NTSC-U wii.

When I try to run the WAD a message comes up: "Failed to launch."

This has something to do with the SD feature that comes in system menu 4.- not being able to read fakesigned WADs right?

So what needs to be done to be able to utilize the SD card to launch the installed WADs?


Edit:


Note: Must have Wii Menu Version 4.0 or above for this to work.
1. Download the latest GeckoOS off the Homebrew Browser[Utilities Category].(Should be v1.9.2 or Higher)
2. Install the VC or Wiiware WAD to the WII.
3. Copy the WAD's channel to your SD card.
4. Delete the WAD's Channel off the WII. DO NOT UNINSTALL THE WAD!
5. Now Open GeckoOS and select "Launch Rebooter". DO NOT CHANGE ANY SETTINGS!
6. Now Open the SD card Menu and Load the Game like usual.
-Repeat Steps 5 and 6 whenever you want to play the WAD.

TaDa!! You are now playing your WAD off Your SD.

PS: If you want you can Install a GeckoOS WAD to your WII for ease of use.(Doesn't have to be the latest GeckoOS but please note that to activate the Rebooter in older GeckoOS versions you have to press the B button on the main menu)

Just to let you people know I use this all the Time and it Works 100% with all VC and Wiiware games. I haven't tried it with Custom Channel WADs but you guys are welcome to try.

Taken from another website.

----

I'm not sure how to properly patch my IOS60. I kept reading around that it's dangerous to mess around with IOS60.