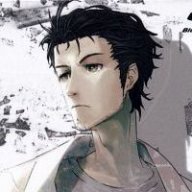 Joined

Jan 31, 2015
Messages

1,495
Trophies

1
Location
XP
Country
I just bought a used PSP 3001 2 days ago from MercadoLivre ( Libre in Spanish speaking countries ).
The console has CFW according to the seller, but something left me confused. And that is the fact that it comes with 3 memory sticks.
It's a 4GB one, a 8GB one and a 1GB one.
It says this:
"Comes with 3 cards: A 4GB one, a 8GB one and 1GB one to run the CFW"
I kinda know how CFW on the PSP works, you just install it and then run Fast Recovery everytime you boot the system off.
But why is this dude selling it with an SD card used only for that? Isn't it easier to just throw the Fast Recovery and Update apps in the other Memory Sticks and just run them when you swap them, or is there another reason for it?
Also, can you swap memory cards after having run Fast Recovery and have CFW on? That's what I'm assuming from this, or the dude is just dumb and I'm getting a free 1GB memory stick.
Here is the pic that's on the site:
The PSP itself looks like it's perfect, same for the pictures of the back, that's why I got it, but those multiple sticks sure are odd.