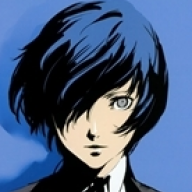 Well-Known Member
OP
Member
Joined

Apr 6, 2015
Messages

631
Trophies

0
Location
XP
Country
hi all,
recently, I was playing my ds games on 3dsxl through the R4I Gold
3DS
RTS,
and I have noticed something rather weird/strange with regards to ds game saves mostly (
PSP
/PS Vita/
3DS
/
WII
/GC/
PS3
/
PS4
/
Switch
saves don't do this),
not sure about
GBA
saves?
This issue mainly pleagues Ds games and I think,
GBA
games also?
I wonder why some ds games that should have data, (im positively sure they had save data),
don't, instead it's gone?
1) can save data for ds games or (for any game system) erase it's self over a period of time (years),
if they haven't been touched for some time?
I mean by system fault (corrupt), not user fault?
2) some games I tried yesterday that I remembered had data were:
Megaman ZX & ZX Advent, Summon night twin ages, sonic colors
they should have had the save data from back when, but instead have "new game" (no save data)
while others I tried, still retained their save data intact after all these years:
Lost magic (last save from 2015), Entrian odyssey, Tales of innocence, advance wars dark days.
yet, while some games still keep their saves intact no matter what, others simply delete themselves over time?
is this because the ds flashcard can't save said game save type or compatibly issue or is it hit and miss
when it comes to which games saves stay intact and which don't over a period of time?
all games are able to load up fine, just some that had data lose them for some weird reason?
3) does changing the RTC or any game system (DS/
3ds
/
switch
/
PSP
/
PS3
/PS Vita/
PS4
/
WII
), affect save data in any way?
like losing some critical progress or pushing progress of said game back? .
4) does save data in general erase or can it be lost (naturally) over time?
example, I have a ds, and I haven't touched it for some years now, will the game saves on my flashcard be intact
or will they be lost due to inactive play or corruption?
5) not sure if what save type the R4I Gold 3ds RTS uses?
is it game name.sav or Game name.nds.sav
thanx and hope someone can explain if possible why this can happen or why it does even,
some of these things have been confusing me for some time now.