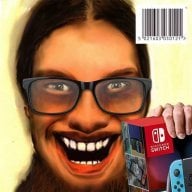 Walking bruh moment
OP
Member
Joined

Feb 10, 2016
Messages

677
Trophies

0
Age

24
Location
XP
Country
If you've been keeping up with Windows 10 updates, you might have heard that in the latest Fall Creators' Update, SMBv1 has been disabled due to the WannaCry attack. SMB1 is a protocol the 3DS uses for SD Management and honestly it's quite damn old and vulnerable. Nowadays, SMB2 and 3 are considered much better. I found out how to enable it again and make sure it actually works.


In Windows, search for ''Turn Windows Features on or off'' and select it. In the dropdown menu. find ''SMB 1.0/CIFS File Sharing Support'' and enable it. Now that's not enough, at least it wasn't for me because my PC kept giving me errors while trying to pair it with my 3DS even after that.

In Windows settings, click on ''Network & Internet'', find the Ethernet or Wi-Fi(depending on your connection) tab and select ''change adapter options''. There you'll find your internet adapters. Right-click on the one you are using and go to Properties. There's a list of items there. Find ''Internet Protocol Version 4(TCP/IPv4)'' and click on the highlighted Properties button. Then click Advanced and then, the WINS tab. On the bottom, you'll find three choices for NetBIOS. Please make sure ''Enable NetBIOS over TCP/IP'' is selected, otherwise SD Management won't work.

Honestly, that last setting took me days to find out, but in the end I managed to fix what Windows had ruined for me. I know that SD Management is quite horrible, but some people like me are perfectionists when it comes to their devices. I hope I helped somehow.