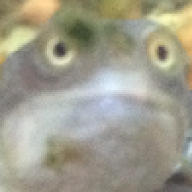 Joined

Dec 11, 2020
Messages

5
Trophies

0
XP
Country
Model is SCPH-50002, fat, PAL.
Bought a PS2 on ebay a while back, got it cheap because the seller didn't have a power cord and it was therefore untested but works fine, runs the (one) PS2 game I've played on it so far perfectly. Also tested how it runs CD's by popping one in, that ran fine as well.
Problem is, I've dropped in three separate PS1 games to try and run them with no luck: Pirated NTSC version of MGS1 (was a donation at the op-shop I work at, didn't work but wasn't really expecting it to), Shane Warne Cricket '99 (another donation, wanted to take it home to test, PAL but very scratched, figured that was the problem), and a friend's PAL copy of Oddworld: Abe's Oddysee. That last one I expected to work but no dice.
Also popped a couple dvd's in because I was told PS2's could run those, no luck. Tried a pirated copy of TLK: Special edition and my copy of Spiderverse, neither worked.
Not a very tech-savvy person when it comes to hardware so I'm hoping if it is a problem with the hardware I can find someone able to repair it.