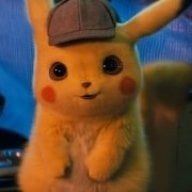 Pikachu going beach!
OP
Member
PPSSPP the PSP emulator Version 1.12.2 was released!
Changelog
Fix joystick detection bug on Android.
Bug fixes (control mapping fix, popup menus in the Windows debugger, a few crashfixes)
Support for Android 12 Scoped Storage
Lots of updated UI, like a new joystick calibration system and many new touch control options, new backgrounds
Built-in CRC calculator, to be able to check with others that your ISO is valid
Many, many multiplayer fixes
Numerous game fixes
Savestate Undo for both load and save
Many graphical glitches fixed, and new texture filtering option Auto Max Quality for smooth texturing
New audio options, like choose whether to switch to newly plugged in devices, reverb volume, etc
and much more on here! https://github.com/hrydgard/ppsspp/blob/master/README.md
Download it here!
https://ppsspp.org/downloads.html
Available on Windows, Android etc