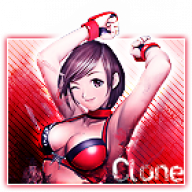 Well-Known Member
OP
Newcomer
Joined

Sep 19, 2009
Messages

76
Trophies

0
Age

28
Location
Website
XP
Country
English Translation Project for Pokémon x Nobunaga's Ambition​
PokéStation is doing a translation project for Pokémon + Nobunaga's Ambition (aka Pokémon Conquest).
We don't support piracy, so don't ask for ROM links.
We will still continue our translation project, even though the game will be officially released in the USA on June 18th.
v1.4 Translation Patch:
Military Commanders (Bushou.dat)

100%

Items (Item.dat)

100%

Nations (Kuni.dat)

100%

Pokemon (Pokemon.dat)

100%

Abilities (Tokusei.dat)

100%

Trainers (Trainer.dat)

100%

Moves (Waza.dat)

100%

Military Commander Skills (Saihai.dat)

100%

Trainer Skills (TrSkill.dat)

0%

Skills (Skill.dat)

0%

Special Abilities (SpAbility.dat)

0%

Buildings (Building.dat)

6%

Character dialogue (MSG.dat)

1%

Graphics: maybe

6%

?
v1.3 Screenshots

:

(Outdated)
[yt]7fjKpmpXZNA[/yt]​
Project contributors:
pleonex
Glitch
Kyohack
CloneCharizard
Kosheh
Leanny
dysin
RisuBel
Suzaku
Frank Cadena
If you know Japanese, then you can help us by translating a block of text. Once you've translated the file, then email it back to me. My email is dsdever255(at)gmail.com Here are the blocks of text, and their translation status:
The latest patch is version 1.4
​
Below, I have attached a ROM patch that reflects our progress so far. I have also included the xDelta ROM patching utility.
Make sure you use a clean un-edited ROM when applying the patch. The translation patch includes the anti-piracy patch.
To patch the ROM, download and then unzip the file below. Then open the
xdeltaUI mod
program, and select the patch file. Then choose your clean ROM for the source file. After that, type a name like pokemon.nds for the output file. Press apply and wait for it to say "Patch successful".
Make sure that your ROM has the same name as your save file. If your flash cart has trouble, then make sure you have the latest firmware, and then copy all files from your SD card to your computer, then format your SD card, then copy your files back to your SD card.


Works on:

Acekard 2i
Supercard DS two
Desmume

0.9.7 standard & svn4189 x64 bits

IdeaS Emulator 1.0.4.0 Multicores

R4 (using custom YSmenu)
R4i Gold (using custom YSmenu)
EZ Flash Vi
No$GBA (With filter scale2x and texture 32 bits)
R4 (with latest wood firmware)
R4i Gold (with latest wood firmware)
You can find the official PokéStation thread HERE.