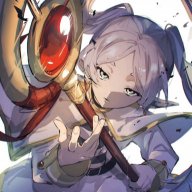 Joined

May 5, 2010
Messages

2,301
Trophies

2
Age

31
Location
XP
Country
HI THERE, EVERYBODY!!!
Well, first, two things:
1.-sorry for my half-understable english X)
2.-I know at least many forms to hack a Pokemon Platinum rom(the holly tools XD

)
I was a little summerged playing Pokemon black and white for many hours, I have do at least the known things, and now that I have returned a little to Pokemon platinum, I felt that the soundfont used there is a little.... empty, and since Pokemon HGSS have a very simmilar soundfont to Pokemon B/W, i have and strange idea: How will sound Pokemon platinum with those instrumets on? and I felt that would be nice to try, so I'm Here to find any answer to this:
--How I do to extract the Black/and White (Or maybe HGSS) roms Soundfont File and insert them in Pokemon Platinum? the point for this is not change the music, only the instrumens 'cause them are so wonderfull.
Any Answer would be appreciated

In spanish/en español:
Estaba un poco metido jugando los pokemon black y white, y despues d un rato de ya estar un poco aburrido, decidi regresar a Pokemon Platinum y se me ocurrio algo:
Que pasaria si el juego (Platinum) tuviera los mismos instrumentos que se usaron en pokemon black? Ya que siendo honestos los utilizados originalmente estan algo "aburridos", y como pokemon SSHG tiene un soundfont muy similar a pokemon B/W, no seria buieno que platinum tambien? Asi que estoy aqui por esto:
--como puedo extraer el soundfont de pokemon B/W (o quiza HGSS) del rom e insertarla en Pokemon Platinum? El punto de esto es solo cambiar los instrumentos mas no la musica.
cualquier respuesta sera Apreciada