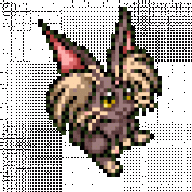 Active Member
OP
Newcomer
QUOTE said:

WARNING: Your MicroSD is running
low on free space. In order to avoid
potential problems, it is recommended
that you free up some space as soon
as possible.

Current free space: 3 mb
That's the warning message I'm seeing when I turn on my DS. Now, normally I'd go ahead and delete some games to free up some space, but there's a small problem with all this. It's an 8GB sdhc card, and my computer says it's only half full!
Capacity: 7.49GB
Used Space: 3.55GB
Free Space: 3.94GB
So, I'm guessing this isn't normal? I can acknowledge the prompt and still use the CycloDS as I normally would without problems. I'm using firmware 1.53 on a v1.1 black CycloDS. I've tried backing up the data on the card (ctrl+c), reformatting the card to use 4096 byte sectors, then restoring (ctrl+v) and that didn't do anything.
Any help or info is greatly appreciated.